Vincent Chalias is a pioneer of coral farming and for several years now he's been using this experience to restore coral reefs around Bali Indonesia. With the support of well known surfer brands and some of their pro-surfers, Ocean Gardener has been helping local communities to restore their reefs in Indonesia in collaboration with Sea Trees, a US based NGO. 
Ocean Gardener and Sea Trees use simple ancestral and natural technique to restore reefs in Bali not much different from how the peoples in these islands have been culturing Seaweed using a very simple technique for decades. People from Ocean Gardener improved that method to grow corals and restore reef. Just using rot-proof wooden stick, and cotton ropes, they planted over 18,000 corals to restore. reefs damaged by climate change (Bleaching and bigger storms), Drupella and crown of thorn infestation, overfishing, anchoring, moorings…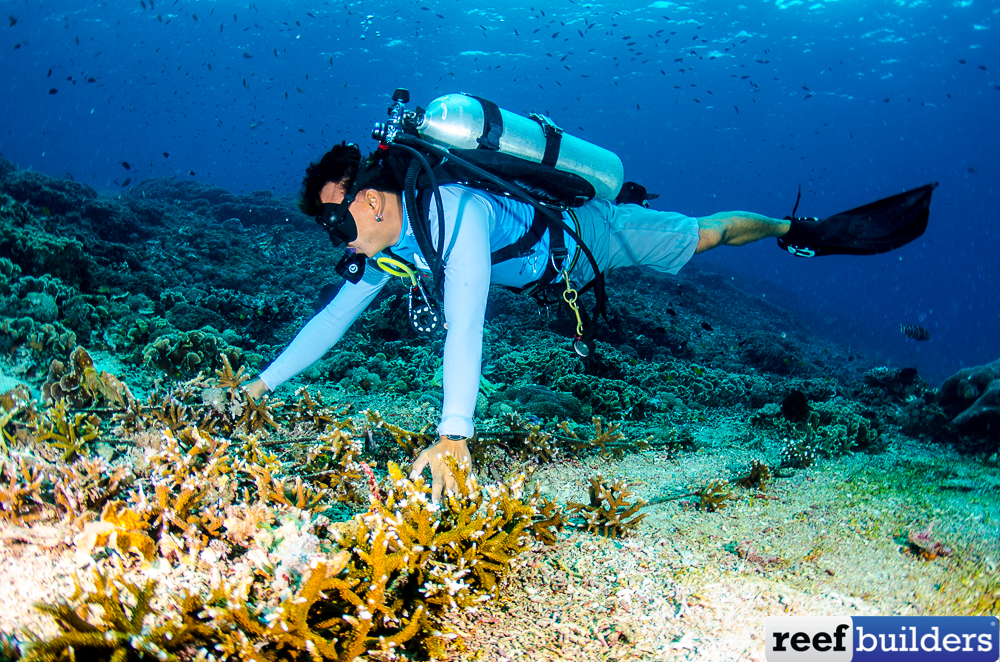 The projects using different methods is now monitored using simple Go-Pros and 3D photogrammetry techniques and software developed by the Scripps Institute from Southern California, in their 100 Islands program. This very simple technique, using very simple tools, could be used all around the world, to restore vast area of damaged reef.
Corals are first cultured in a very shallow lagoon, warm water nursery, and then transplanted a little bit deeper on outer reefs. The objective is to adapt corals to warmer conditions that affect reefs more and more frequently. The knowledge gained over the years to produce corals for the aquarium industry is now recycled in a positive way to protect reef. We could only encourage more and more of such initiatives.