A $500 billion development in Saudi Arabia has announced an island destination and with it, the world's largest coral garden. Called NEOM, plans for the futuristic Red Sea City include a marina, villas, a beach club, an underwater museum, and a research center, as well as a liberal scattering of hotels and two airplane docs.
The island has been named Shushah Island, and the coral garden is the centerpiece of the project, set to be completed in 2025. NEOM says it has a commitment to developing in harmony with nature and creating a sustainable relationship between people and the planet.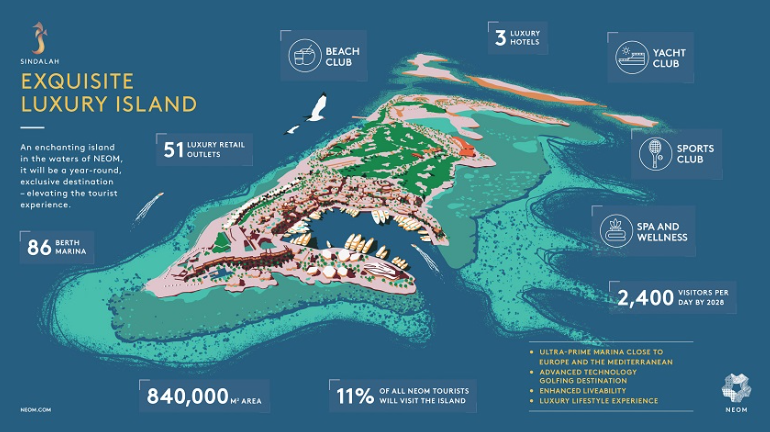 The coral reef scape will be aimed at providing a research and development opportunity for coral preservation and attracting international scientists, researchers, and eco-conscious travelers.
The coral nurseries are set to be the world's first and largest repository for Red Sea species, utilizing King Abdulla University of Science and Technology (KAUST,) Maritechture Technologies, developed by scientists at the university's Red Sea Research Center and Coastal and Marine Resources Core Lab. The technologies include 3D printing coral skeletons and then attaching polyps to them, to speed up the process of reef-building.
The luxury 100-hectare island is set to attract 2400 visitors per day by 2028 and will be part of the NEOM smart city complex in Tabuk Province, northwestern Saudi Arabia. Once finished Neom will be half the size of New York City. The Red Sea is home to 300 coral and over 1000 fish species.