It's official, delegates at the CITES convention have voted overwhelmingly to list Mobula rays, Silky shark and Thresher sharks as an Appendix II species. This decision comes from the 17th meeting of the Conference of the Parties (CoP17) in Johannesburg South Africa.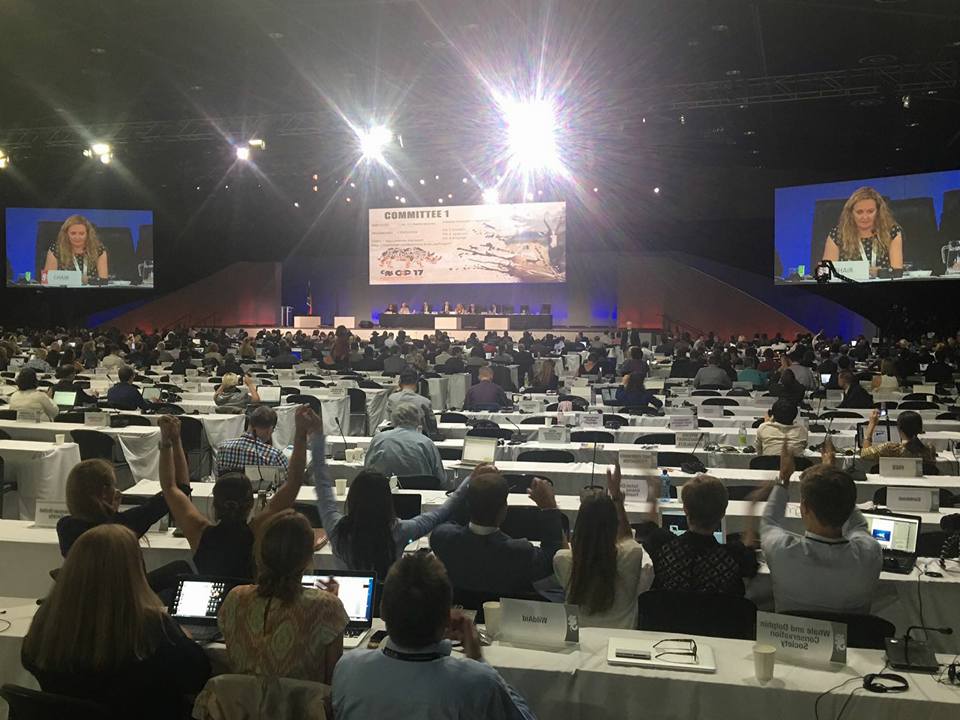 The decision was announced Monday pending a plenary session the following day. On Tuesday the plenary sessions (a formality for all conference members to attend and vote) was a success and all three elasmobranchs are now officially listed under CITES Appendix II.
Mobula researcher and founder of Manta Catalog Azores, Ana Filipa Sobral was attending the conference and told Reef Divers "A lot of countries showed their support for the listing of the sharks and rays even before the voting." "The mood was really positive and everyone was extremely happy after the decision."

Many groups, individ
uals, and nations have played a major role in getting mobulas onto CITES. Of these organizations, Manta Trust played an important role in coordinating global efforts to conserve the world's manta rays and their habitats.
The
Manta Trust
charity was created in 2011, and is made up of a team of researchers, filmmakers, journalists and conservationist with 16 projects spread across the world. As a result of their hard work, the trade in Mobula rays will be greatly diminished conserving the species for future generations to enjoy.
Congratulation to the Manta Trust team and THANK YOU for all your hard work to protect these majestic animals!
A message from Manta Trust,