We know that corals can change colors, some times pretty radically from how they are first imported. However one recent account from Reef Raft Canada takes the cake for a complete spectral makeover.
An unremarkable yet good looking colony of Acropora latistella arrived at Reef Raft Canada looking pretty good. This small maricultured colony was already a very nice coral, with a bright yellow coloration and a distinctly green tip and growing edge.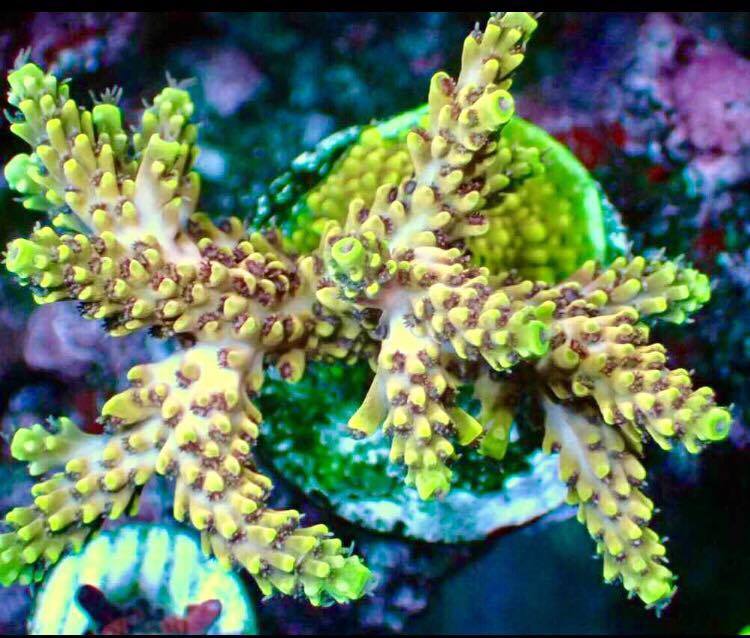 But no one could have foreseen that in just two short weeks this particular coral would undergo a radical transformation from yellow, to a hot strawberry pink overall! The yellow body color has been completely replaced with gorgeous rosy radial corallites, and the only remaining green color has been reduced to the very tip of the axial corallites.
The change in appearance is so dramatic that it seems like this coral had been body snatched. Another A, latistella, the Bali Shortcake Acro, can display this variability in the degree of pink color it displays, but usually this is between different colonies, not within a single coral.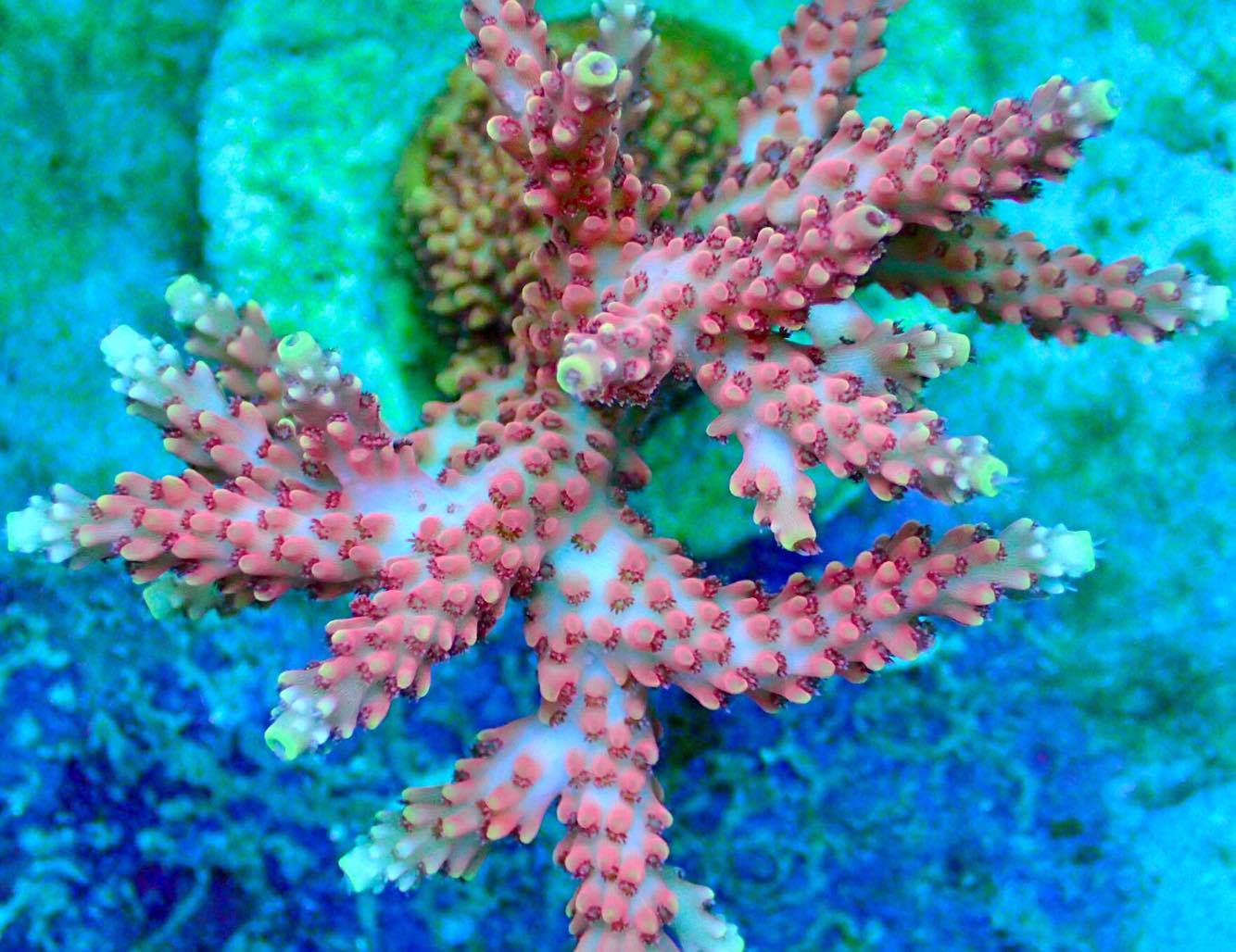 We discussed this amazing transformation with Jason of Reef Raft and couldn't identify any particular reason for the coral's wild color change, other than simple, trusted stony coral aquarium husbandry. Regular water changes are performed with Instant Ocean, B-Ionic is counted on for mineral replenishment, and the reliable AcroPower is used to provide a source of Amino Acids.
Other than that, the corals are kept under purely blue, high output T5 fluorescent lights right alongside the similar Pink Cadillac Acro. What we love about this incredible event is that no reefing snake oil or magic trick is the cause – Reef Raft simply got a really nice coral which decided to blossom under pretty standard aquarium conditions, a feat which anyone could replicate.
The only question remaining is, what would cause it to turn back to yellow?