Lanthanum Chloride is one of the lesser known yet effective ways to remove phosphates from reef aquarium water. Many liquid PO4 removers are available to aquarists under a variety of brands, but how they are added to reef tanks is not very efficient at removing phosphates, and only works best at moderately high phosphate levels.
One way to increase the effectiveness of Lanthanum Chloride at removing phosphate is to administer it to a special reactor. On the surface reactors made for use with Lanthanum Chloride don't look all that different from any old media reactor – water goes in one hole, and out another, with a large diffuser plate to homogenize the water flow through it.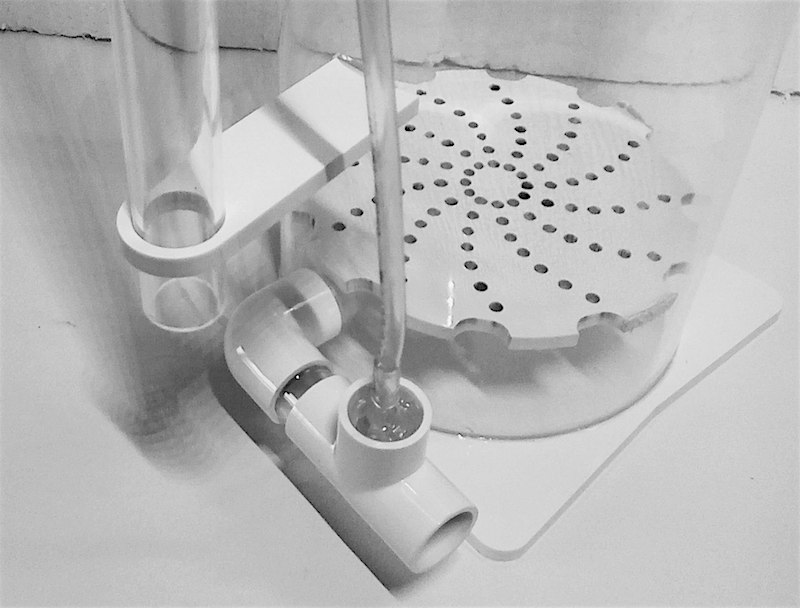 However, you can see in this new design from Acrylique FM from France that there is a venturi valve to take in the feed of Lanthanum Chloride. A slow flow through the reactor, and water passing through a filtration medium helps to slow the water so that Lanthanum Phosphate precipitates can form and fall into the filter material.
Adding LaCl to the aquarium water will precipitate some phosphate out of solution, But if you want to up the efficiency of the reaction it is best to concentrate the LaCl into a smaller volume, such as this reactor design.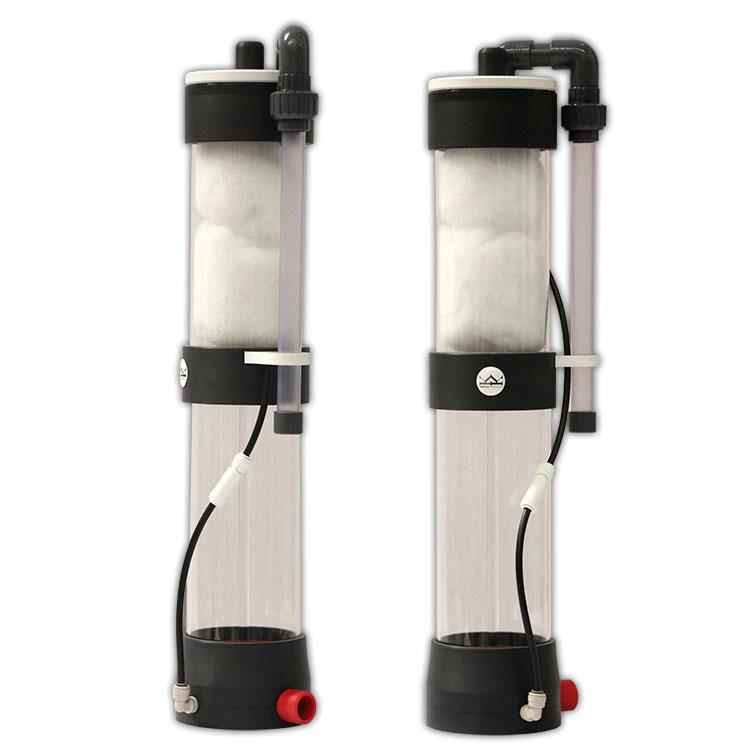 Being a rare earth metal, Lanthanum is not cheap, hence it is really most practical on the smallest and the largest of reef tank volumes. In small tanks where there is only a small volume, regular use of LaCl is not very expensive. On very large tanks, using tons of GFO can be more expensive than using Lanthanum alone.
The hobby is still very green when it comes to maximizing the precipitation of phosphate with Lanthanum Chloride, and we're still figuring out how to get the most bang for the buck. Lanthanum Chloride reactors are definitely a step in the right direction, and reefers in France now have access to a sweet new tool from Acrylique FM in the battle to keep reef aquarium nutrients low. [AcryliqueFM]