Pavona is a popular aquarium coral but one species, Pavona clavus, has been growing some truly awesome colonies both in their size and their age. A particularly huge colony documented in 2014 from the Great Barrier Reef is 19 meters (63 feet) in diameter and 13 meters (42 feet) tall!
You would need an aquarium with a volume or around 100,000 gallons just to hold the approximate size of this one coral. Of course at this huge scale the colony of Pavona is an ecosystem unto itself and there is no doubt a ton of abundance and diversity of reef life living around and among the branches of this coral.
Scientists estimate this Pavona to be somewhere around 700 years old, but this is not the only giant Pavona clavus to be found and documented. Several years ago we learned of such a colony in Japan which is part of one of the northernmost coral reefs in the world, and there are records of huge P. clavus from various places in the Pacific Ocean.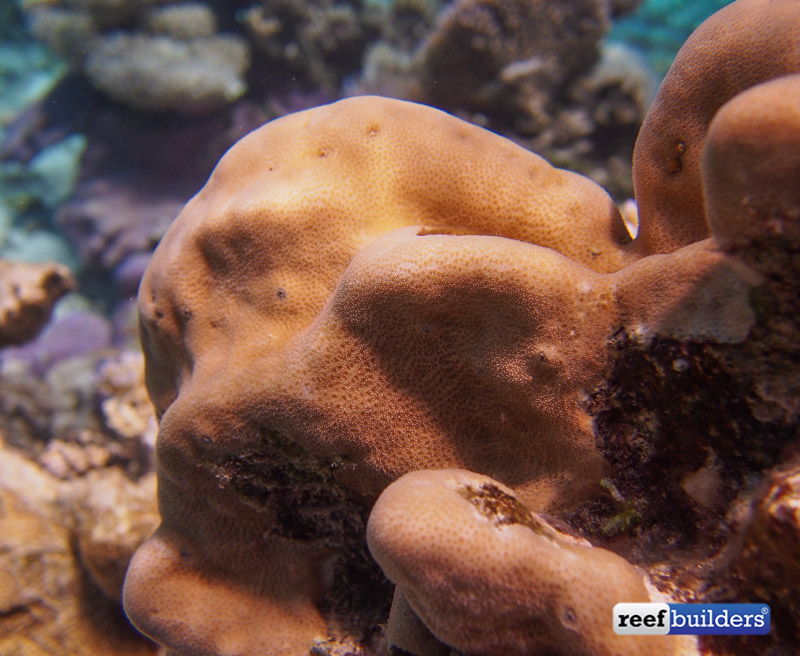 Part of the reason for this coral's longevity is due to its very thick branches which can be as thick as an arm but yet is attached to a very sturdy massive skeleton. This surely helps the coral weather the most extreme storms and it probably helps to protect tissue between the branches in the case of severe bleaching events.
Hopefully there are many more colonies like this in the wild waiting to be discovered and that they can live many more centuries to come. [Living Oceans Foundation]