The Fleece Filter Dreamboxes from Royal Exclusiv include two new devices to automatically filter aquarium water in an external form factor. Royal Exclusiv was far from the first company to offer the aquarium hobby an automatic filter roll but their Fleece Filter certainly is a creative take on the concept.
The two new sizes of Fleece Filters are the most 'affordable' Dreamboxes from Royal Exclusiv and they can be used standalone externally, or they can be placed inside of a presumably very large sump. These external Fleece Filter feature a combination of PVC and acrylic materials, bonded together with Royal Exclusiv's iconic red plastic welds.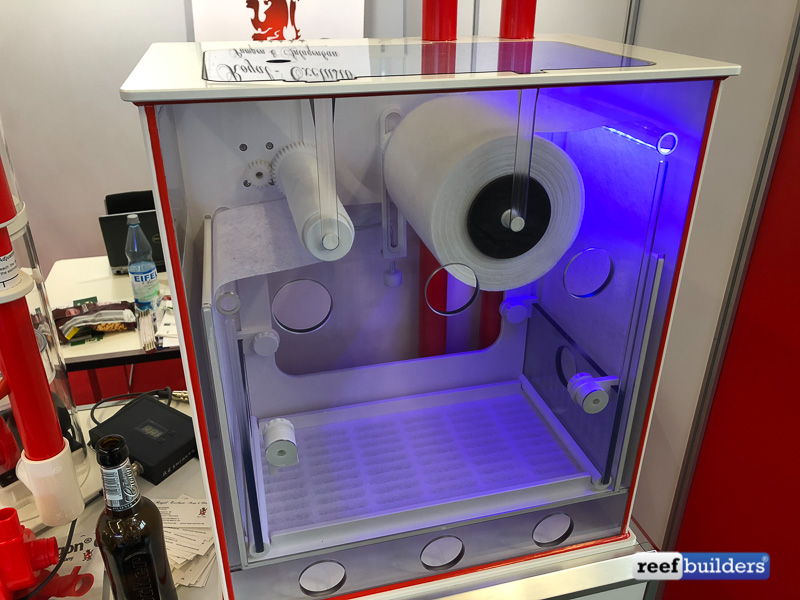 Besides their finely machined construction and somewhat overbuilt design, one thing that the Royal Exclusiv Dreambox Fleece Filters do differently from all other models of automatic filter rolls on the market is allow users to finely tune how the filter spool behaves.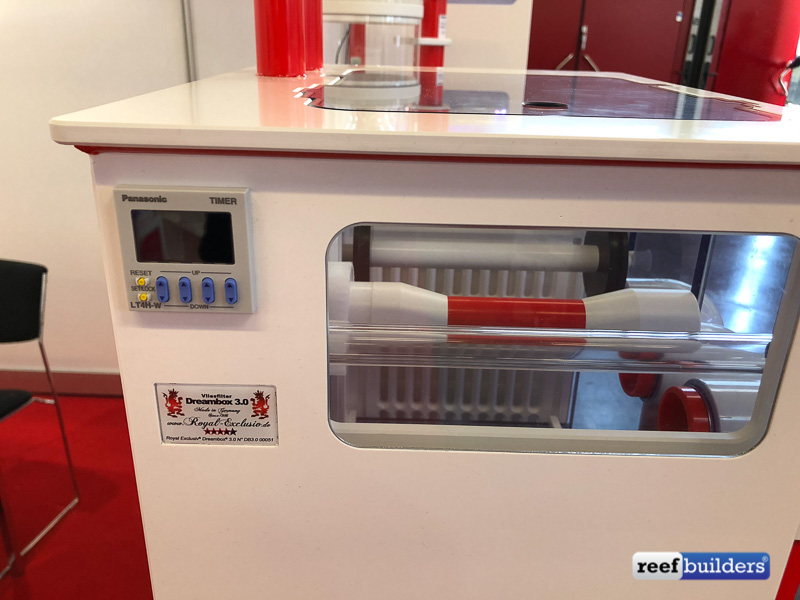 A sort of 'delay-timer' enables user to determine how quickly the motor spools new clean filter material into the water stream, and how much, each time the float switch is actuated. This is quite useful because it can ensure that no dirty filter paper or fleece is left soaking in tank water for maximum nutrient export. We imagine this feature could be quite handy in tanks with especially large bioloads, especially well stocked fish tanks or reef tanks with lots of particulates, food and waste.