Deltec is a German aquarium manufacturer that is best known for their protein skimmers, and to a lesser degree their reactors and tanks. More recently the company has experienced a renewed energy in the product design department bringing us a whole new crop of skimmers, a wildly sophisticated automatic calcium reactor, and it looks like we may also get to see a Deltec sump!
First demonstrated at Interzoo 2018, the Deltec sump uses a very attractive combination of both white acrylic and clear acrylic panels. This is not the first time we've seen both opaque and clear acrylic used to construct a sump but Deltec's styling is both attractive and highly functional.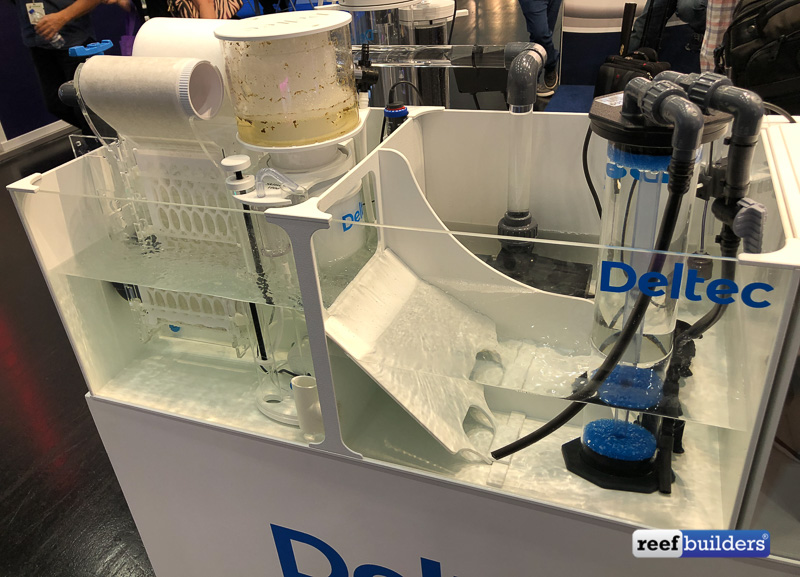 There's also a matching top off reservoir to go along with Deltec's new sump which features the same mostly white construction and one clear window to see inside. The demo of the new Deltec Sump has ample room for both their new 1000i protein skimmer and a medium sized automatic filter roll like the ClariSea, with thoughtful dimensions for secondary chambers to place media reactors and a final chamber for the pump.