Reef Fanatic is a name that is synonymous with quality electronics for reef tanks, and a track record that stretches way back to the first explosion of reef aquarium popularity. The Reef Fanatics Micro pH Controller is among one of the first controller of any kind we ever used with a calcium reactor and we are pleasantly surprised to learn that this fantastic device is still available.
After seeing a recent promotion for the Micro pH Controller by Premium Aquatics, it struck us that we really haven't seen any other competing devices that offer any kind of significant improvements over Reef Fanatics' model. So today instead of introducing you to a spanking new, shiny reef toy we thought we'd revisit why this pH controller is still one of the best to ever be marketed to reef aquarists.
The first thing that stands out about the Reef Fanatics Micro pH controller is its unique form factor that has not been replicated, or really improved upon in any significant way. We love the fact that the Micro pH uses a bright LCD display that can be read from across the room and that the pH sensitivity is +/- 0.01 so you can really watch and take note of pH changes.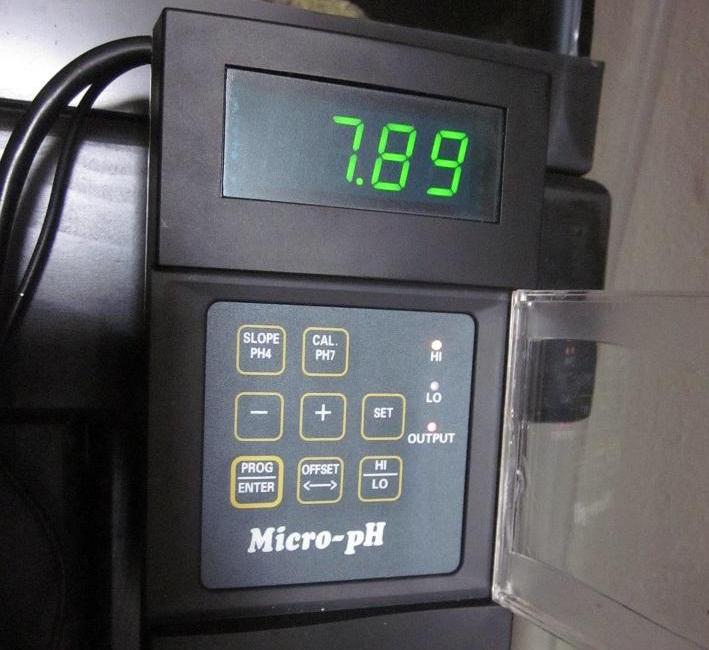 The other neat trick that the Micro pH pioneered is placing the outlet and the BNC connector for the pH probe behind the controller in a semi enclosed space that protects it all from moisture, a huge plus in the humid and splash prone environment of a reef aquarium. But the less obvious advantage of the Reef Fanatic Micro pH controller is that instead of using cryptic nesting menus that can be challenging to navigate, all functions of this device are easily accessible through clearly marked buttons.
We live in a time where our lifestyle and aquarium devices try to do it all, with compromises made along the way to fit everything in, a jack of all trades, master of none situation. The Reef Fanatic Micro pH Controller harkens back to a day when if you wanted the best of something, you got one device that focused on that specific function, and we're very glad to see that Reef Fanatic keeping that ethos alive.