Are you aquarium pictures always turning out blue, even when the colors appear bright and vibrant to your eyes? Here are a few tricks you can use to cut out the blue and bring color back to your images.
Gel Lens Filter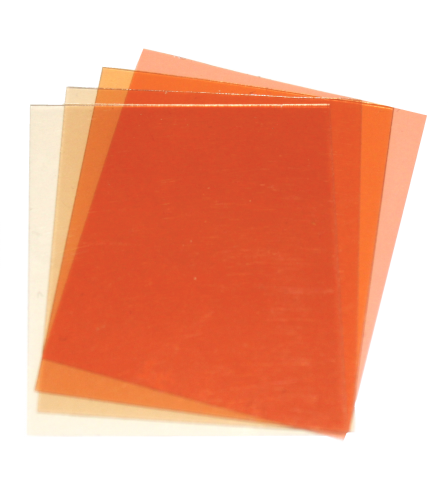 The quickest way to reduce blue in your image can be achieved by placing a yellow, orange, or amber-colored filter in front of your camera lens. You can buy colored cellophane or gel paper from a craft store and cut out a small square sized for your camera.
Then simply slide the square in front of your lens. This trick works best if you have a cellphone case. You can leave the small orange square in your case and place the filter in front of your cellphone lens when needed.
Clip On Lens
The second option is purchasing a clip-on filter lens. Look for a glass lens that will offer a higher quality image compared to the gel paper. Clip-on lenses often come with a yellow and orange attachment so you can test out which filter works best with your tank.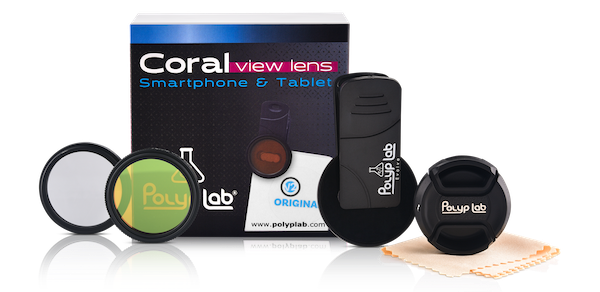 Smartphone Filter Apps
We've come across a few apps which automatically remove blue from your image. The first is called Aquarium Camera (iOS, Google) in the app you can choose which color filter you want to use and make adjustments to the color tone and brightness.
If you have a camera full of blue pictures already you can download the Dive+ app (iOS, Google). This app is make for scuba divers, however their built in color correction can also work to remove some level of blue from your images.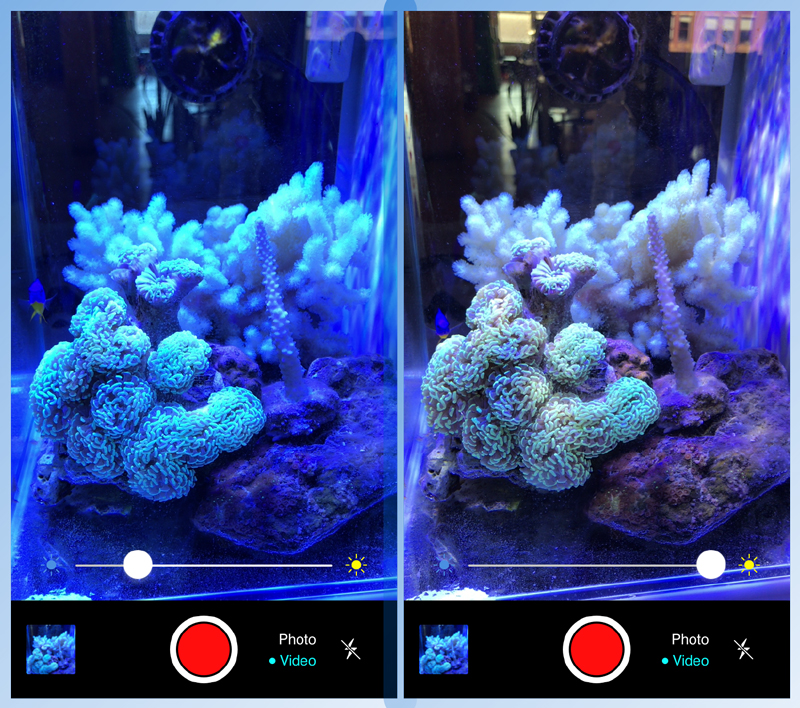 Custom White Balance
The best way to remove blue from your image is by using a digital camera with custom white balance. This can be done directly in your digital camera settings. To use this setting you need to find something near your tank that is light grey or white. Then adjust your settings until the object is white. Now your camera will recognize the colors and reduce the blue tones.
You can also use custom white balance featurs in post production software like lightroom. To custom white balance in lightroom find the eye drop tool and click any part of your image which should be white. Voila!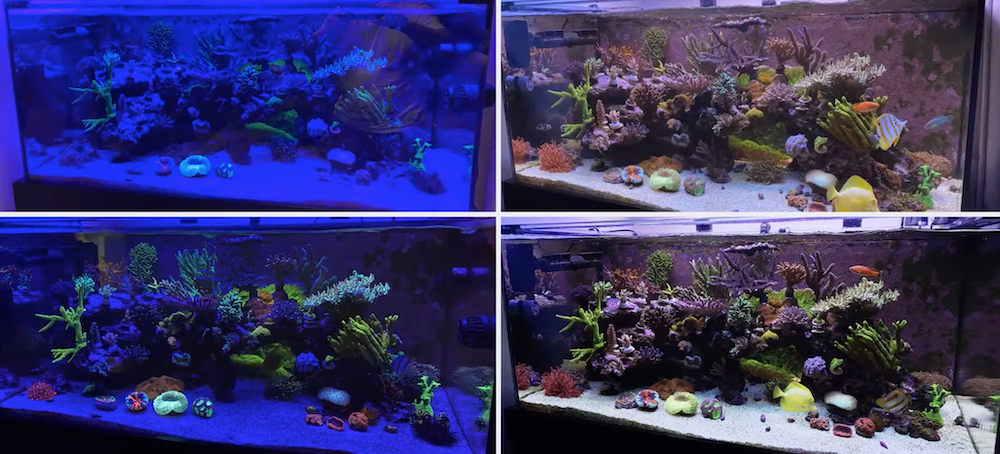 Bye Bye blue and hello colorful reef aquarium photos!