The Tunze Aquawind 2 is a new successor to the German aquarium company's innovative aquarium water cooling solution. With this new generation of aquarium cooling fans Tunze has made the Aquawind smaller, quieter, and more resistant to the humid environments in which it will be operating.
There was once a time when we had massive cooling requirements to chill our reef tanks powered by inefficient magnetic drive pumps and very hot metal halide lamps but these days our cooling needs are much more minimal. It used to be that you almost had to have a chiller for any sizable reef tanks but now that our equipment is much more effective and LEDs run significantly cooler than the halides of old, we can get away with much smaller and more convenient cooling devices that increase cooling due to evaporation.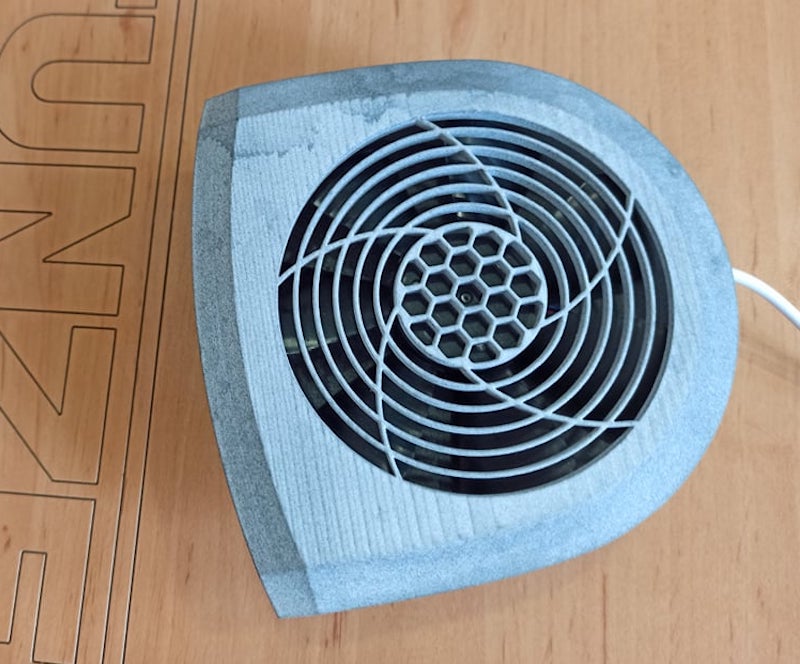 The Tunze Aquawind is one of those clever cooling devices which clamps onto the side of the tank or sump and blows air at the water surface to help speed up the evaporation rate, and the temperature drop that it creates. We only have pictures of the Tunze Aquawind 2 prototypes but already it appears to be a much more integrated enclosure with no metal fan guards, and we suspect it will do away with the blue internal LEDs of questionable aesthetics.
With the second version of the Aquawind Tunze aimed to reduce the physical size of the unit but also to minimize the noise of the fans to be as inaudible as possible. The air intake and outlet of the Aquawind 2 has been engineered to reduce the sound caused by rushing air while the outlet has been improved for more air to move with more laminar flow across the surface of the aquarium water.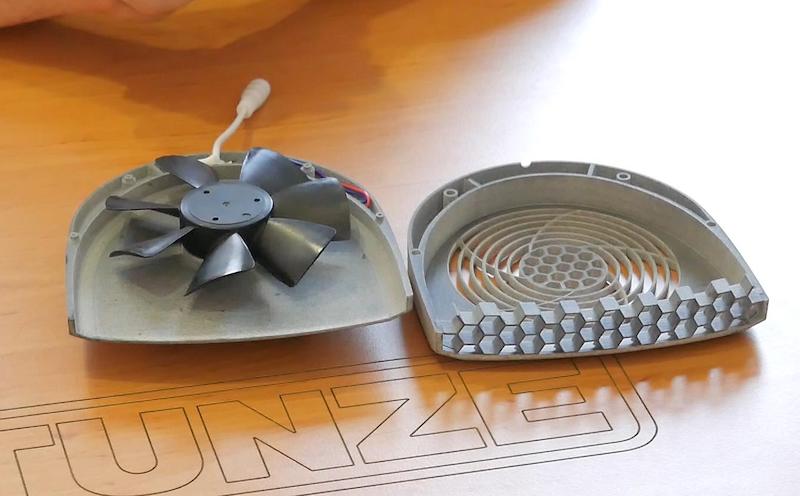 The other major improvement to the Tunze Aquawind 2 is that it is much more resistant to moisture than before with completely sealed electronics and stainless steel bearings that can fall into the tank and be put back into use once it's had a freshwater rinse and a chance to dry. We don't know precisely how much air the new Aquawind 2 will move but it should be enough to cool around 100 gallons or 400 liters of water by up to 4°F depending on your ambient air conditions like temperature and ambient humidity.
We expect the pricing for the new Tunze Aquawind 2 to be similar to the current version at around $60 but that all depends on whether it will be compatible with Tunze's new cloud hub controllers. Big thanks to Mark Flato of Meerwasser Aquaristik for sharing his pictures of the Tunze Aquawind 2 prototypes and you can learn more about it in the video if you are fluent in German.