The Dymax Spacex LED light is a new versatile aquarium fixture which offers a range of functions without the use of an app or any wireless controls. Coming in a little larger than an AI Prime the Dymax Spacex sports 48 watts of power across forty eight diodes for hitting a sweet spot of efficiency and light output.
Instead of burdening users of the Spacex light with a wireless setup process Dymax integrated all the features and functions through onboard controls found right on the fixture itself.  The actively cooled Spacex LED light comes with five channels of color control with an appropriate amount of blue and violet LEDs for coral growth and coloration, white LEDs for brightness, and probably a little more red and green diodes than is required for balancing out the overall spectrum.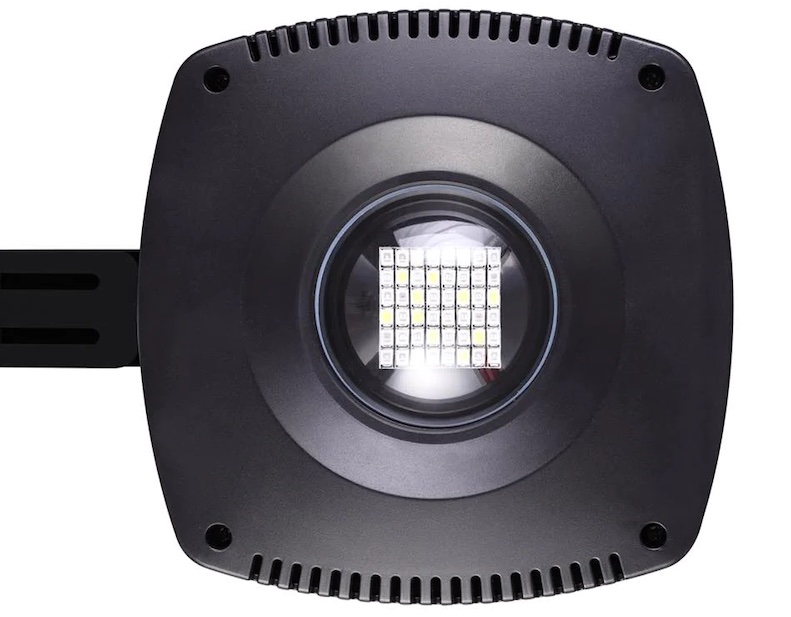 The Dymax Spacex LED is not going to break any new ground when it comes to advancing the state of the art but the AU$249 priced light fixture does offer great value, especially since it comes with everything required to mount the light fixture to your aquarium and it even comes in a freshwater version. Dymax released the Spacex during the pandemic but we didn't get to see it for ourselves until ReefStock Australia where we were impressed with the spread and intensity of this smaller LED spotlight for reasonably illuminating a 24 inch square area.
It's actually quite refreshing to see a controllable LED light that doesn't require an app or wireless control to get up and running as this is a feature that not only adds cost, but can be finicky to get fully connected if it's not done right. Dymax has a bigger presence in Australia, Asia and Europe so you're not likely to come across the Spacex LED light in the Americas but our fellow youtuber Bodgie from Straya has already had some time to put the Dymax LED through its paces and produced a thoughtful video review of the product. [Dymax]