Tunze has a brand new big ole protein skimmer called the DOC 9460 which is a beast of foam production. Powered by a single substantial aerofoamer, the Tunze DOC Skimmer draws up to 5,000 liter of air per hour while using only 58 watts.
If it's anything like the DOC 9410, the 9460 should be a set it and forget it style protein skimmer with automatic leveling, a built in anti-salt creep silencer and should produce a constant, copious amount of skimmate. The slide-in cup itself holds nearly two gallons of volume which is more than enough to hold the waste from tanks up to 1,500 gallons in size.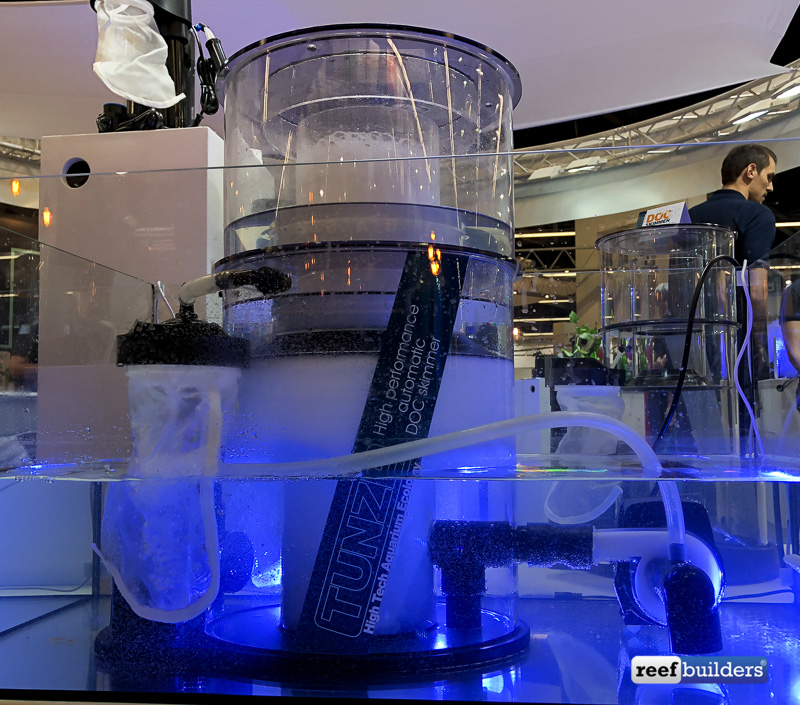 You'll need a big sump to hold the entire squat body of the Tunze DOC Skimmer 9460 and an even bigger wallet. The estimated retail price of Tunze's protein skimming beast should land close to around $2,000 but if you've got a tank that requires this kind of performance it's actually fairly reasonable in price compared to much more expensive models in this size category.