Ultraviolet light is a form of high energy radiation which has a number of uses in our daily lives as well as our aquariums. The C-band of UV light is used to sterilize food and medical equipment and we use UV sterilizers for reducing microbial populations found in aquarium water.
With these unquestionable germicidal properties it's completely logical to assume that if we could 'bottle' the power of UV light into a flashlight we could zap unwanted growth and pests in our aquariums. It's with this idea in mind that Seneye spinoff ITC Reef Culture developed a very thoughtfully designed and engineered UV-C flashlight called Reef Delete specifically for eradicating reef aquarium pests.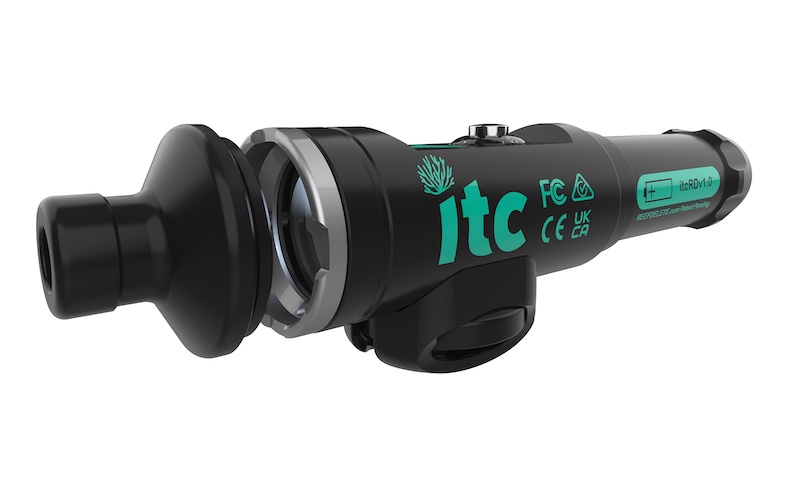 Because of the real dangers of UV-C light the Reef Delete was built with loads of safeguards in mind and ITC really did everything they could to put UVC in a flashlight but it just wasn't enough to make it truly usable. For starters the activation button needs to be held down for at least a minute per offending reef pest, especially Aiptasia and the button is hard to press down, and even harder to hold it down for extended periods of time.
Ok maybe this is the price of unlocking the powers of UVC if it really worked but then you also have to hold the Reef Delete in place, manually, with your arm, for one minute for ever single little pest you want to 'delete'. Unfortunately it's not until you get to the fine print of the flashlight's documentation that you discover that a single treatment or exposure of UV light for 60 seconds may not be enough to actually delete anything and multiple treatments might will be required.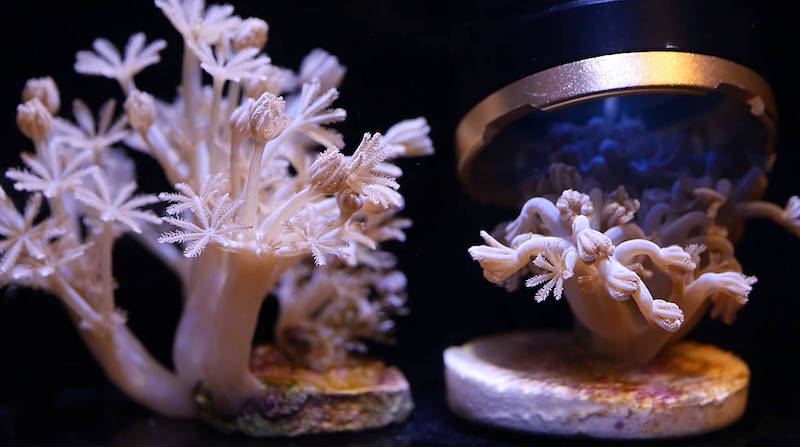 Before we ever got our hands on the Reef Delete flashlight we were eager to erase multiple offending growths throughout our aquariums including encrusting sponges, hydroids, stray patches of Xenia, Tubipora and of course, the ever present Aiptasia. With the help of a zip tie to keep the button depressed we exposed many of these undesirable reef and coral pests for extended periods of time and our efforts went mostly unrewarded.
Hydroids and pipe organ we treated with the Reef Delete did look bad after several exposures but since they can retract into a tube we didn't succeed in eradicating any of these. Sponges and some algaes did show a sickly patch where we shined on them with the Reef Delete but they quickly regrew even after multiple sessions of sitting there holding the flashlight as close and as still as possible.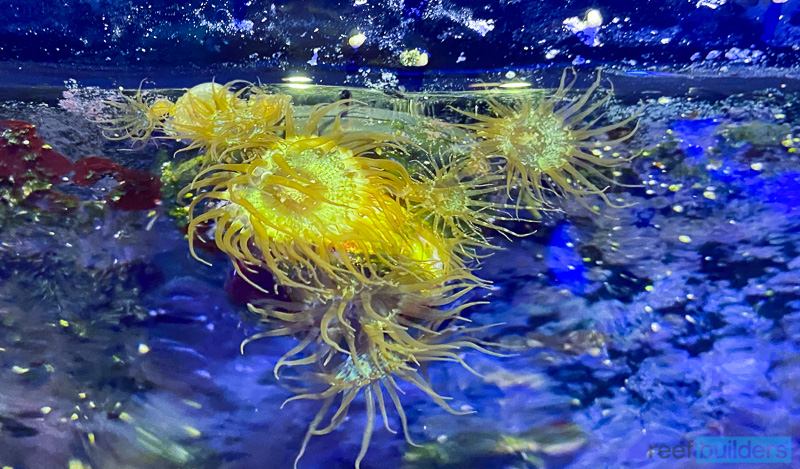 Aiptasia probably would be a straightforward pest to eradicate with the Reef Delete but there's so many obstacles to properly exposing them as to make the Reef Delete practically useless. Aiptasia in the sand or in the rock work will quickly withdraw as soon as they start feeling the burn – you need at least five inches of clearance to get the Reef Delete in position and close enough to be effective.
It doesn't take too much imagination to realize that in our crowded reef tanks with closely spaced corals and branches, tiers and other three dimensional growths it's tough going getting your finger close enough to touch a pest, let alone positioning a large flashlight like the Reef Delete into close proximity with undesired pests you want to zap. Unless you have a very shallow aquarium or a very tall arch or cave there's essentially no way to reach pests underneath rocks which might be visible to see but inaccessible with the bulky Reef Delete.
For those Aiptasia which were accessible and couldn't withdraw such as on a tank or sump wall – where they are very easy to scrape off – we found that the polyps took at least two lengthy exposures to get a real, permanent UV burn. But at that point the pest anemones were so sickly that they began simply falling off giving them a chance to land on a coral or find a dark corner in which to regenerate . . .
We took a longer than usual to write this review of the Reef Delete only after talking to a lot of other users and comparing notes with many reefers just in case perhaps we were doing something wrong. Maybe others were having better luck 'deleting' unwanted pests but pretty much everyone is echoing our comments about a stiff button, having to hold the flashlight for so long, having to do multiple treatments, and then essentially still having barely affected Aiptasia.
Regular readers of this website won't recall too many critical reviews of reef aquarium products as we really want to focus on discussing and bringing awareness to products that actually work and improve the experience of owning a reef tank. We really wanted the Reef Delete to work, we really hoped that there wouldn't be so many caveats but even after following the instructions to the letter we've had essentially no success at killing reef pests.
If the Reef Delete cost closer to $100 or $200 perhaps it would make for a quirky accessory, maybe it will find some other application in the future but we simply can't recommend the Reef Delete for its intended purpose – in our experience it's much easier, faster, cheaper, and more effective to rely on injection methods to kill reef pests.