Tropical Marine Centre has added four new products to its Reefefficiency Nano range, including the smallest Wavemaker and DC pump we have ever laid eyes on. Designed to compliment the Next Wave nano aquarium range, the four new products comprise a nano skimmer, reactor, wave pump, and return pump, only all four products are powered by micro-sized DC pumps which are not only low voltage, they're low wattage, and they're powered via a USB.
Reef Filter 100 Nano is our favorite style of nano media reactor, perfect for carbon or phosphate remover, and with a capacity of 150ml it's a space-saving reactor solution for most small reef tanks, be they sumped or AIO.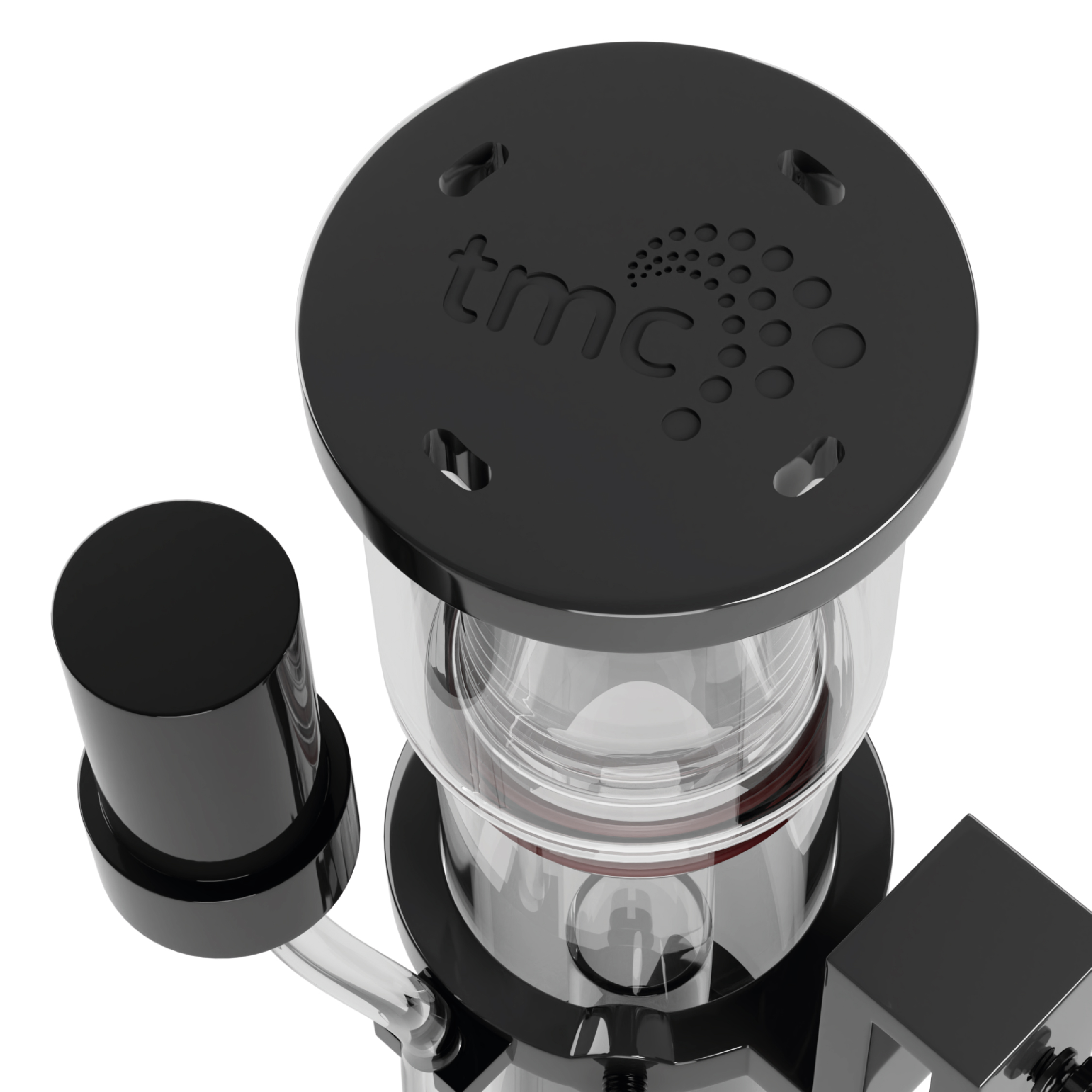 The Reef Skim 100 nano is a slimline, cute, DC protein skimmer that is slick, quiet, good looking, and we can confirm, actually skims. And the Reef Pump 250 nano looks like a miniaturized version of its bigger brothers, producing 250lph for 5 watts of energy while still featuring 10-speed control and feed mode. You'll have to see one to believe it as this DC return pump is only 65x44mm. That's about the size of a male Mandarinfish.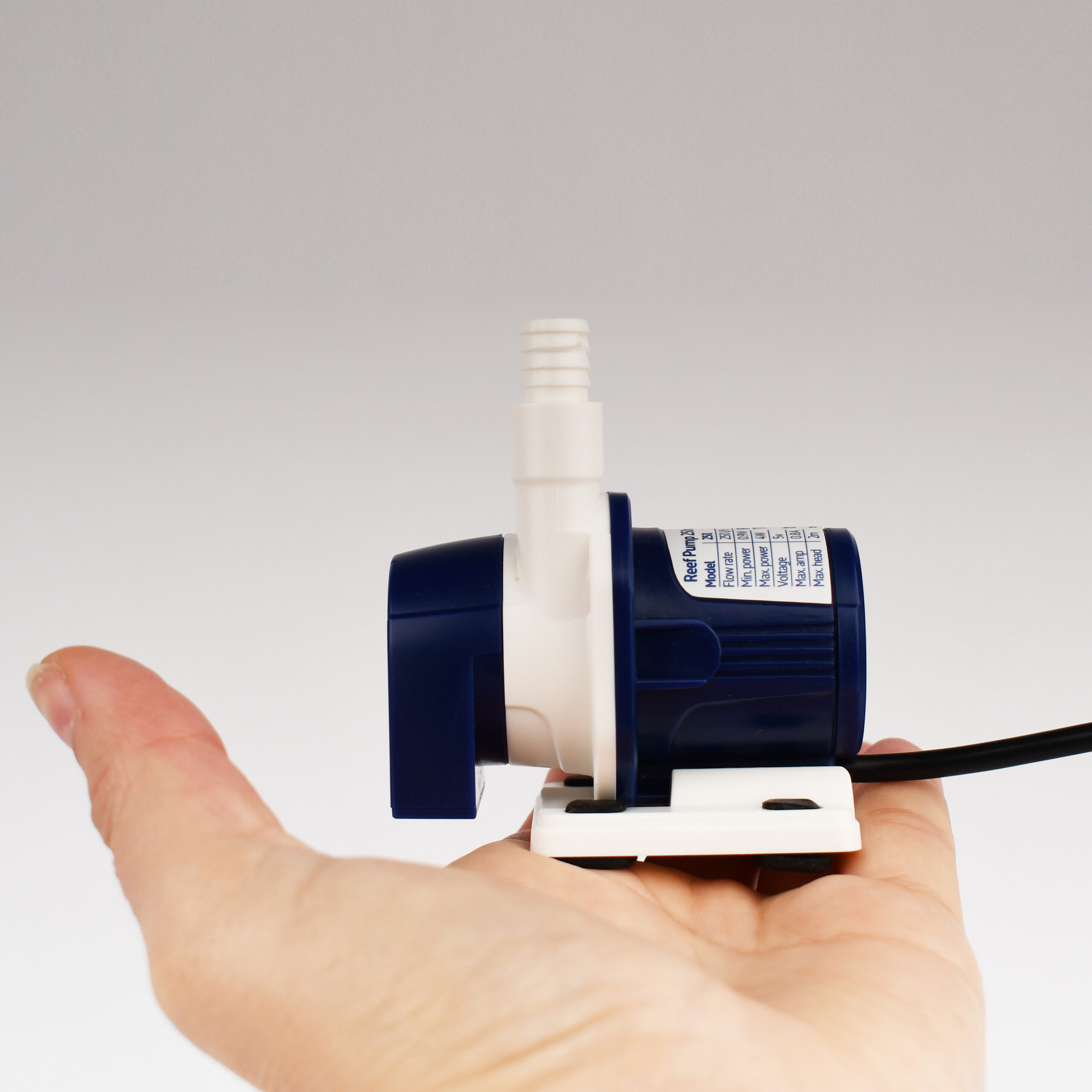 But the one you'll really exclaim at when you see it is the Reef Flow 2.0 Nano wavemaker. Available in 1000lph and 2000lph models, they also feature the three alternating flow nozzles and three wave patterns via wired controller, only these things are so small, the 1000 model we have on test has a diameter less than that of a slice of cucumber, and the same diameter as the eyepiece on our refractometer. We thought a Nero 3 is small, but this lilliputian wave pump is truly tiny at just 39x39mm, (1.5″x1.5″) and TMC wanted to make it even smaller!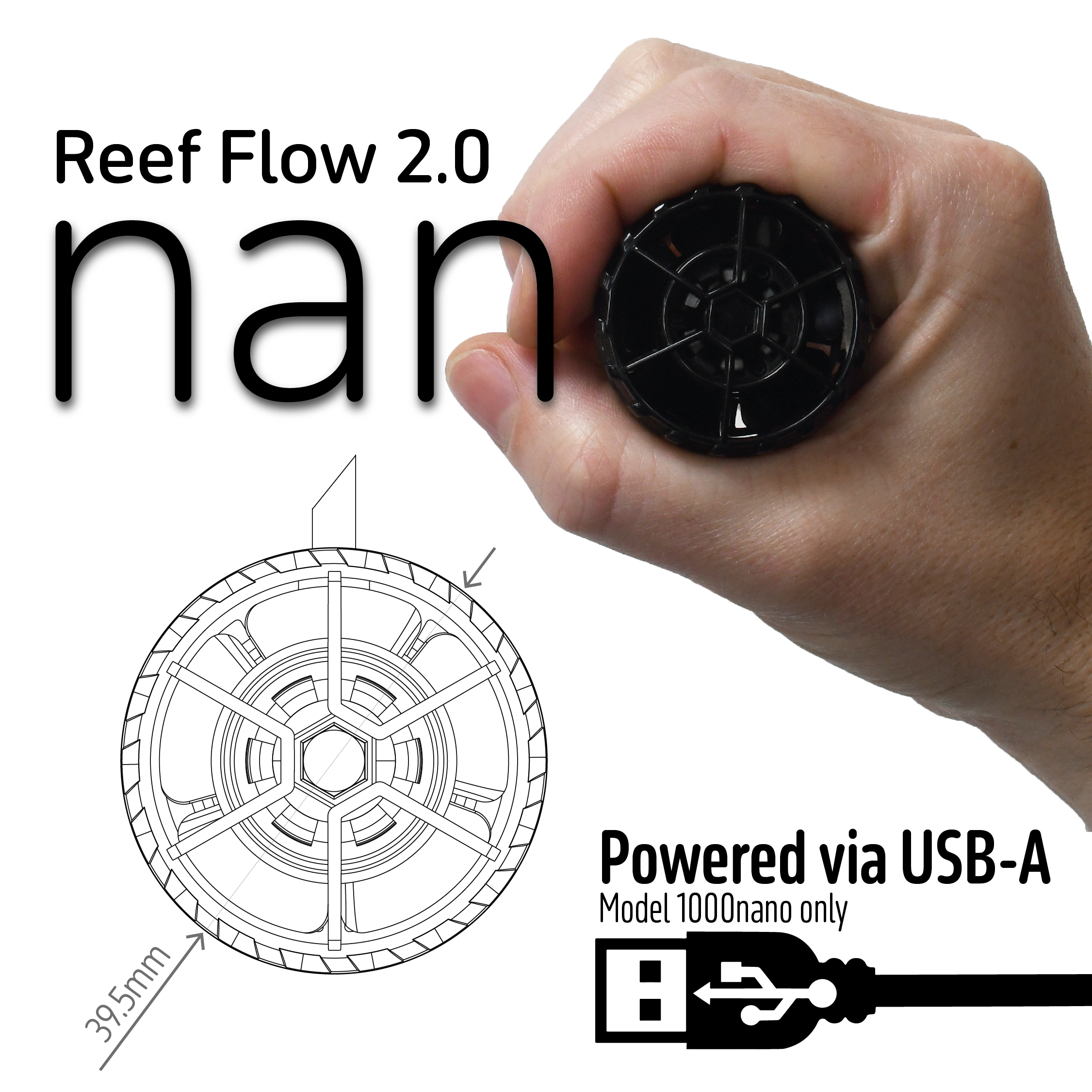 For many hobbyists around the world, the cost of running their aquariums has grown due to an increase in energy costs. TMC is in tune with the needs of saltwater hobbyists right now and has produced a nano range of aquariums and equipment that is very low energy and just about as cheap as possible to run. Equip a nano tank with the Reef Filter Nano, Reef Skim Nano, Reef Flow 1000 Nano, and Reef Pump 250 Nano, and on full power, the four units combined use just 20 watts. It's unrivaled.
The Nano range is low-priced enough to be accessible to young reef keepers yet grown up enough for experienced reefers to get low down and tiny, get results, yet still have some fun. Reef Filter is £99.95, Reef Skim is £119.99, Reef Pump 250 is £39.99 and Reef Flow 2.0 nano is available from £79.99. Prices and availability may vary depending on the country or region.