Cleanup crew, whether they be gastropods, crustaceans, fish, echinoderms, or polychaete worms, are an integral part of the contemporary reef aquarium. Just like in wild ecosystems, various species of snails or sea urchins provide keystone ecological services by regulating the buildup/growth of detritus, macroalgae, planktonic algae/cyanobacteria, and biofilms. Without the continuous grazing activity of such cleanup crew species, it would be very difficult for slower-growing forms of photosynthetic life, such as corals, to persist.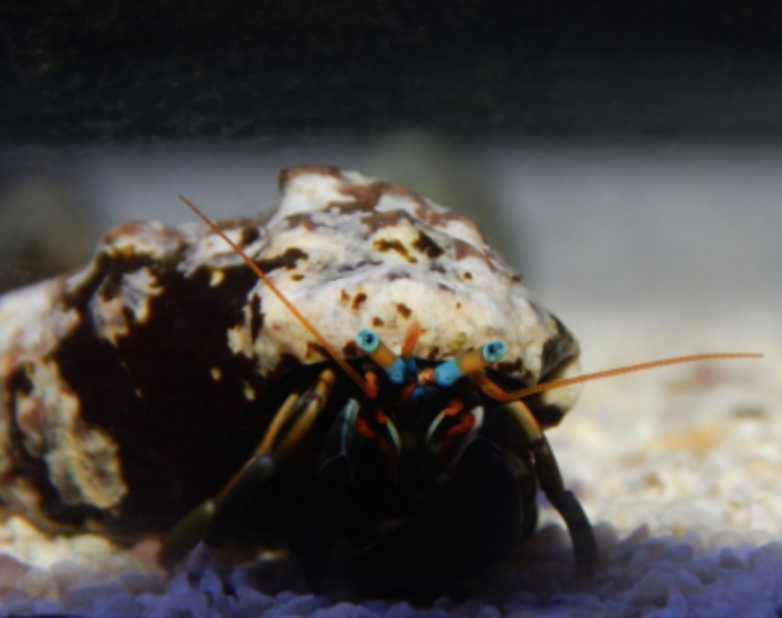 This utility is equally indispensable in any reef aquarium, where an absence/insufficiency of cleanup crew agents results in persistent pest algae/bacterial blooms, unoptimized water chemistry, and stressed corals. In contrast, many 'functional' reef aquariums commonly attribute their success to a select array of invertebrates and fish responsible for sustaining the essential balance between algae/bacteria growth and consumption. This balance is an exercise in symbiosis between the coral and the various critters which maintain and facilitate its environment– a symbiosis that can result in a divinely persisting beauty.
The reef aquarium hobby has long distinguished itself from its freshwater counterpart through the broadband embrace of cleanup crew organisms. Many freshwater aquarists go through great measures to prevent the introduction and eliminate any populations of bladder (Physella), trumpet (Melanoides), or ramshorn snails (Planorbella) in their planted aquariums. The contrary is true in the reef aquarium trade, where even the novice reefer is fervently encouraged by their peers to introduce a great many 'non-display' invertebrates into their aquascape. Not only snails (Trochus, Stomatella, Cerith, Lithopoma, Turbo, Nassarius, Amphissa, etc.) but various species of conchs (Strombus), hermit crabs (Paguristes, Clibanarius, Ciliopagurus, etc.), peppermint shrimps (Lysmata), sea urchins (Diadema, Lytechinus, etc.), sea cucumbers (Holothuria) and starfish (Astropecten, Linckia etc.) are commonly deployed to combat algae growth on the glass, sand, and rocks of an aquarium.
Other invertebrates are purchased for control of specific pests such as emerald crabs (Mithraculus) for bubble algae, sea hares (Bursatella) for turf algae, and nudibranchs (Berghia) for pest anemones (Aiptasia). With this broadband array of utilities in mind, it is no wonder that the acquisition of cleanup crew constitutes both an initial and sustained cost for the reef aquarist. Every new reef aquarium deserves at least some cleanup crew early into its cycling to prophylactically control the outbreak of opportunistic algae and bacteria. This means that, depending on its size, every new reef aquarium deserves to be stocked with $10's to $100's of livestock just to prepare for more sensitive coral species. This cost can multiply over the course of an aquarium's life as cleanup crew often die of predation, malnutrition, chemical stress, and old age. Those that die must be replaced in order to not compromise the ecological balance of an aquarium…something that would be rather expensive given the rising cost of these cleaning critters.
In the early days of the reef aquarium industry, many cleanup crew organisms were dirt cheap…at least relative to the rest of the hobby. Many snail and crab species could be acquired for close to $1 a piece and were amply abundant week after week. This abundance was the result of the mass wild collection of these organisms from tropical estuarine/reef ecosystems throughout the world. They would then be shipped across the world and aggregated into giant wholesale facilities where only a percentage of harvested specimens survive to enter the retail market. This model of wild harvest was sustainable enough for the time, but in the decades since, the reef aquarium industry has grown exponentially. Demand for a select set of 'brand name' reef cleanup crew agents has sky-rocketed with the rise of reef aquarium popularity.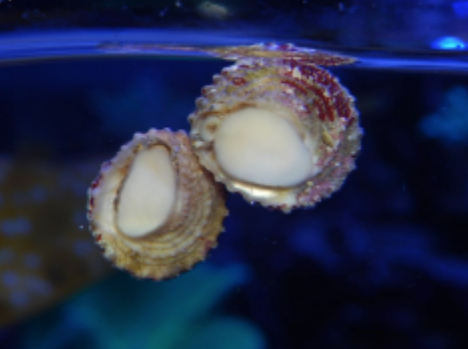 The natural ecosystems which produce these cleanup crew species have, for the most part, not increased in natural productivity. Rather, many wild tropical estuarine/reef ecosystems have degraded, resulting in an inarguable 'cap' of how many specimens can possibly be extracted economically. Further economic strains on wild collection are the result of seasonal variation, rising shipping costs, tariffs, and ecological regulation. It has thus been observed that many staple reef cleanup crew species have exhibited multifold increases in cost over recent years. A snail that once cost $1 is now $3 or $4. A peppermint shrimp which was once $5 is now $10. These increases in price are likely to continue as long as the reef aquarium industry sustains growth in worldwide popularity…leading to the grim realization that many cleanup crew species may become only available to the wealthiest demographics. The only thing which can stabilize the price of these organisms is aquaculture. 
Classically, the wild collection of marine organisms has always been less expensive than cultivating them for a few reasons. Firstly, few formal efforts have been historically undertaken to breed many smaller invertebrate species because they present no clear food value. Therefore many daunting knowledge gaps (larval life cycle, nutritional needs, etc.) to discourage would-be commercial cleanup crew aquaculturists. Secondly, it has only been in recent years that demand for reef aquarium cleanup crew organisms has begun to exhaust the wild collector's ability to supply. Thirdly, the last half a century has enjoyed relatively cheap and continuous global shipping networks allowing for the economic mass transport of less valuable aquarium organisms. In recent years, all three of these factors have swayed away from favoring wild capture and towards aquaculture.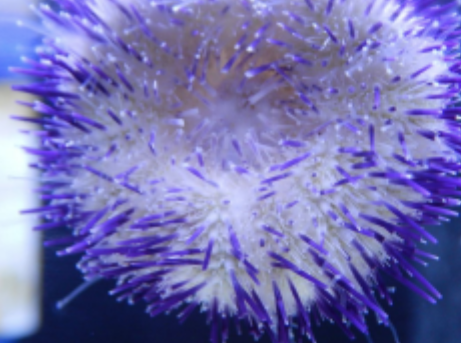 There is now a great body of knowledge pertaining to the larviculture of various crustacean, echinoderm, and gastropod species. New species can be cultivated with relative ease now that various techniques, live feeds and equipment have been established and are available to the general public. Demand for various cleanup crew species presents a unique opportunity for both 'cottage' and commercial aquarists to supply local and international markets. If a single Trochus snail can retail for upwards of $4 a piece and a market exists that justifies wholesale production, then production of Trochus snails becomes highly desirable for small-scale aquaculturists. The same can be said for species such as fighting conch, variegated sea urchins, sea cucumbers, or peppermint shrimp…all of which have long been demonstrated to be aquaculturable. There is also the reality that many species of cleanup crew such as snails, amphipods, sea cucumbers, saltwater mollies, polychaete worms and brittle stars readily reproduce in an aquarium with sufficient levels of planktonic  algae/bacteria/rotifers/copepods, etc. It is also of significant note that such easily reproducible species represent a unique opportunity to enhance the production of more valuable fish/invertebrate/coral species.
Asterina starfish are considered a pest in the display aquarium because they reproduce so rapidly…yet a massive amount of aquacultured starfish could support a massive amount of aquacultured Harlequin Shrimp. A massive amount of aquacultured Trochus snails and Diadema urchins could support a massive amount of aquacultured coral. Once the pandora's box of cleanup crew aquaculture has been opened, the benefits will be overarching and universal. 
Along with this plethora of new aquaculture opportunities comes a refinement of how the greater reef aquarium hobby observes the idea of cleanup crew. Sustainability will align with affordability making aquacultured cleanup crew greatly preferable to wild caught specimens in the same way the domesticated swine is preferred over boar. Just as the domesticated chicken is far more useful than the wild jungle fowl it came from…as persistent cultivation and selective breeding has made them grow faster and exponentially cheaper. In the same sentiment, selective breeding of cleanup crew species such as peppermint shrimp and variegated sea urchins may allow them to live longer in aquariums and eat specific algae/pests the aquarist finds undesirable.
What is the need to aquaculture cleanup crew for the Reef Aquarium Industry? There is the need to ensure the availability of staple cleanup crew species to novice and adept reef aquarists alike regardless of the season and at a lower/stabilized price. There is the need to increase the average survival of cleanup crew organisms from production through to shipping and long-term survival in the aquarium environment. We owe this to these critters after all they do to keep our aquariums looking beautiful. There is a need to aquaculture cleanup crew to ensure that the reef aquarium hobby remains affordable as it grows and to lessen its impact on wild ecosystems. The Reef Aquarium Industry will be the source of a new economic-biological symbiosis– a pastoral through aquaculture which can result in a divinely persisting beauty.